Ugglan & boken har hittat ett utmärkt tema så här i november- svårt att veta om det är dag eller natt, allt är bara ljusare eller mörkare grått.
Det fanns hur mycket som helst att välja på med natt eller night i titeln. Det blev Nattexpressen- Karin Erlandsson & Peter Bergting, Last Night – Mhairi McFarlane och The Night Circus av Erin Morgenstern. The night Circus har en av de bästa inledningarna en bok kan ha: The circus arrives without warning. No announcements precede it. It is simply there, when yesterday it was not. Nattexpressen för att det är en bok med 24 kapitel och det är snart dags för julkalendrar. Last Night för att Mhairi McFarlane är en favorit.
Som ni märkte var det där bara nätter. Jo, det blir dagar också.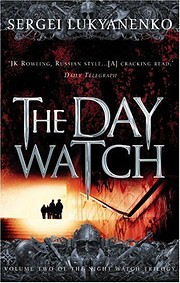 Juldagar-Jeanette Winterson, The Sunday philosophy club- Alexander Mccall Smith, The Day Watch – Sergei Lukyanenko. Juldagar-boken för att sen efter julkalenderboken i natt-trion kan man läsa den här. Oj vad jag gillade Alexander McCall Smith ett tag, men nu har jag inte läst honom på flera år. Är det någon som läst de senaste åren? Antar att serien om damernas detektivbyrå fortfarande håller på? Och sen en fantasybok i en serie där de två första delarna var bra, men jag sedan förlorade intresse. The Day Watch är andra delen.
Och shoutout till Niklas Natt och Dag som faktiskt inte platsade den här veckan..