Idag är det frågan om oförglömliga huvudkaraktärer i veckans topplista från Johannas deckarhörna.
Jag visste direkt att Joe borde vara med på den här listan. Den obehagliga typen som jag gillade att läsa om så mycket. Den första boken var snäppet bättre, men inte var Hidden bodies så dum heller, även om jag ett tag nästen tänkte sätta bort boken och inte läsa klart.
Varken lord Peter Wimsey eller deckarförfattare Harriet Vane är personer jag glömmer i första taget. Jag har sällan träffat på ett mer perfekt par, både då det gäller att lösa mysterier och tillsammans med varandra.
Huvudpersonen i den här boken, Cameron, tänker jag ofta på. Ungefär varje gång jag öppnar min blogg. Det är nämligen Cameron som säger "Sometimes I just survive. But sometimes I stand on the rooftop of my existence, arms stretched out, begging for more." och om ni tittar på den här bloggens namn ser ni den meningen under namnet. Jag borde verkligen läsa den första i trilogin också, jag har bara läst del två och tre. (I och för sig ganska typiskt mig att 1. inte läsa alla böcker i en serie och 2. inte ens läsa dem i ordning.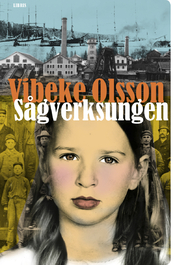 Jag gillar verkligen Bricken i Vibeke Olssons serie som börjar med Sågverksungen. Det är så fint att få följa med henne medan hon växer upp. Och igen kommer jag att tänka på att det finns en sista del i serien som jag ännu inte läst. Det känns till och med lite som att jag skulle ha lust att läsa den nu.
Jag har botaniserat bland barnböcker i jobbet och funderat på sagostunder. Pija Lindenbaums böcker om Gittan är böcker som jag minns med glädje, dom fick mina killar höra ofta. Kanske oftare än dom ville.. Alla Pija Lindenbaums böcker är bra, men för mig är Gittan lite speciell, lite försiktig med nya saker, lite fundersam, men med en stor dos fantasi.