Jaha, som alltid är min första tanke inför veckans topplista att "jag har inte läst några böcker om..". Nästan. För förra veckan var det ju brittiska klassiker det handlade om och då var ju problemet istället lite det motsatta.
Så. Skogen. Jag har väl inte läst några böcker om skogen? Det har jag säkert. Ska se vad som dyker upp när jag rumsterar om i minnet.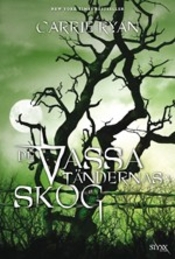 Jamen den här ja, Vassa tändernas skog av Carrie Ryan. En YA zombiebok! Zombier är ju alltid trevliga.
Mera fantasyskog. Vi rör oss i någon slags keltisk mytverklighet. Det här är också en alternativversion av en saga, sju barn, sex stycken blir förvandlade till svanar och det är upp till den sjunde att bryta förvandlingen. Men det här är en tjock bok, så det ryms en hel del mer än det i boken. Det är också inledningen på en serie.
Men fantasy. Det finns en hel del skog i fantasy. Arra börjar sitt liv i ett hus i skogen, och det är också i skogen hon trivs bäst och där hon hittar sin magi.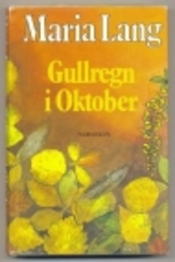 Nej, det finns inte direkt någon skog här. Fast här finns ju staden Skoga, och jag tänkte att det också kan vara med, bara för att få annat än fantasyböcker i topplistan.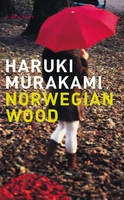 Norwegian Wood av Haruki Murakami utspelar sig på 1960-talet. Den här boken gillar jag nästmest av Murakamis böcker, The wind-up bird chronicle är min favorit.
Och som socker på botten en liten liten bit ur en dikt av Robert Frost:
The woods are lovely, dark and deep,
But I have promises to keep,
And miles to go before I sleep,
And miles to go before I sleep.