Jaha, en lista med sommarens bästa läsning. För en gångs skull inte så svårt, och nej, den ryska klassikern från juli finns inte på listan. Det är Johannas Deckarhörna som är värd för Veckans topplista.
Norse mythology- Neil Gaiman.
Det är ganska självklart att Neil Gaiman finns på topplistan om jag läst något av honom. Här får du läsa om asagudarna som du aldrig mött dem förr. Okej, möjligen någon annanstans i Neil Gaimans värld, för han verkar vara förtjust i dem.
Du – Caroline Kepnes.
I det skedet jag läste den här var den totalt annorlunda är allt annat jag dittills läst denna sommar, och därför kändes den uppfriskande. Lite udda berättare, lite udda syn på världen, en lite udda bok på det hela taget.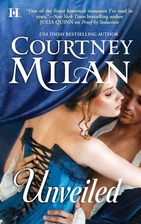 Unveiled – Courtney Milan
Jag läser romance, jag läser GÄRNA romance och Courtney Milan är bra på att skriva romance.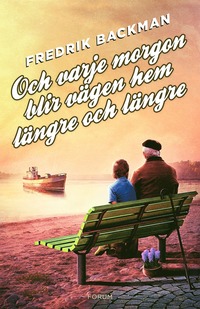 Och varje morgon blir vägen hem längre och längre – Fredrik Backman
Då jag läste den här började jag misstänka att jag skulle gilla att läsa Fredrik Backmans inköpslistor. Jag verkar helt enkelt gilla allt han skriver.
Sorcerer to the crown – Zen Cho.
Förtjänar en plats på listan för att den är en bra fantasy med fint feministiskt grepp.